Bad Business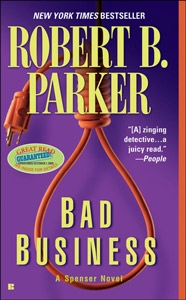 By Robert B. Parker
Published by Putnam
A cheating husband and a wayward wife provide Spenser with an unconventional and dangerous surveillance job.
When Marlene Cowley hires Spenser to see if her husband, Trent, is cheating on her, he encounters more than he bargained for: Not only does he find a two-timing husband, but a second investigator as well, hired by the husband to look after his wife. As a result of their joint efforts, Spenser soon finds himself investigating both individual depravity and corporate corruption.
It seems the folks in the Cowley's circle have become enamored of radio talk-show host Darrin O'Mara, whose views on Courtly Love are clouding some already fuzzy minds with the notion of cross-connubial relationships. O'Mara's brand of sex therapy is unconventional at best, unlawful—and deadly—at worst. Then a murder at Kinergy, where Trent Cowley is CFO, sends Spenser in yet another direction. Apparently, the unfettered pursuit of profit has a price.
With razor-sharp characterizations and finely honed prose, this is Parker writing at the height of his powers.
paperback | 9780399151453 | March 8, 2004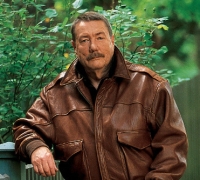 Now Available!
A Spenser Novel