Night and Day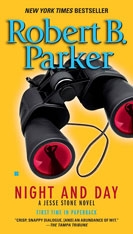 By Robert B. Parker
Published by Putnam
Paradise, Massachusetts, police chief Jesse Stone confronts a town's darkest secrets in the shocking new novel from the New York Times–bestselling author and "America's greatest mystery writer" (The New York Sun).
Dear Chief Stone:
I know you have been looking for me...I won't turn myself in. I probably should, but my obsession won't let me. What I know is that my life is becoming more unbearable every time. I need to see. I need to know their secret.
The Night Hawk
Things are getting strange in Paradise, Massachusetts. Police Chief Jesse Stone is called to the junior high school when reports of lewd conduct by the school's principal, Betsy Ingersoll, filter into the station. Ingersoll claims she was protecting the propriety of her students when she inspected each girl's undergarments in the locker room. Jesse would like nothing more than to see Ingersoll punished, but her high-powered attorney husband stands in the way. At the same time, the women of Paradise are faced with a threat to their sense of security with the emergence of a tormented voyeur, dubbed "The Night Hawk." Initially, he's content to peer through windows, but as times goes on, he becomes more reckless, forcing his victims to strip at gunpoint, then photographing them at their most vulnerable. And according to the notes he's sending to Jesse, he's not satisfied to stop there. It's up to Jesse to catch the Night Hawk, before it's too late.
paperback | 9780399155413 | February 2, 2010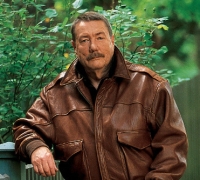 Now Available!
A Spenser Novel