Perchance to Dream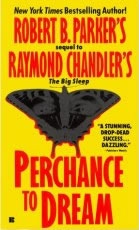 By Robert B. Parker
Published by Putnam
"A rattling good mystery," wrote The New York Times Book Review about Poodle Springs, the best-selling Raymond Chandler novel completed by Robert B. Parker. "It is impossible to think of any other writer in the world better qualified for the task [than Parker]...At his very best, Parker sounds more like Chandler than Chandler himself."
Now Robert B. Parker, author of the Spenser detective novels and foremost interpreter of the Chandler tradition, embarks once again into Chandler territory with an all-new sequel to the 1939 classic The Big Sleep. Set in the sun-drenched streets and on the lush hillsides of Los Angeles, Perchance to Dream takes private eye Philip Marlowe deeper than ever into labyrinths of crime, duplicity, and murder.
After the death of General Guy Sternwood, his daughter Vivian sends her psychotic sister, Carmen, to a sanatorium. Carmen's sudden disappearance from the hospital leads Vivian to turn in desperation to Eddie Mars, a shady underworld club owner. Concerned for what is happening to the family, the Sternwoods' butler asks Marlowe to find Carmen and fend off Eddie Mars once again.
Through it all, Marlowe presses for the truth, a tough, shop-soiled Galahad. In Perchance to Dream, Parker adds a major new work to the Philip Marlowe canon—a novel of high suspense, action, and pure entertainment.
paperback | 9780399135804 | December 31, 1969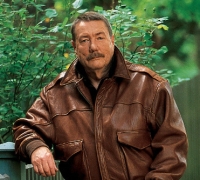 Now Available!
A Spenser Novel