Robert B. Parker's Angel Eyes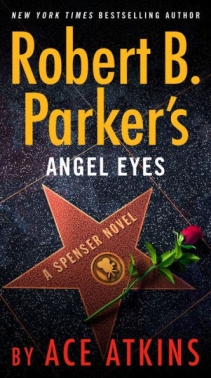 By Ace Atkins
Published by Putnam



In the latest thriller featuring the legendary Boston PI, Spenser heads to the City of Angels to meet old friends and new enemies in a baffling missing person case that might shake Tinseltown to its core.

Gabby Leggett left her Boston family with dreams of making it big as a model/actress in Hollywood. Two years later, she disappears from her apartment. Her family, former boyfriend, friends—and the police—have no idea where she is and no leads. Leggett's mother hires Spenser to find her, with help of his former apprentice, Zebulon Sixkill, now an L.A. private eye.

Spenser barely has time to unpack before the trail leads to a powerful movie studio boss, the Armenian mob, and a shadowy empowerment group some say might be a dangerous cult.

It's soon clear that Spenser and Sixkill may be outgunned this time, and series favorites Chollo and Bobby Horse ride to the rescue to provide backup. From the mansions of Beverly Hills to the lawless streets of a small California town, Spenser will need to watch his step. In Hollywood, all that glitters isn't gold. And not all those who wander are lost.
paperback | 9780525536833 | October 13, 2020