Robert B. Parker's The Bridge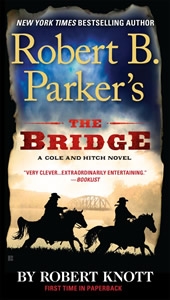 A Virgil Cole/Everett Hitch Novel
By Robert Knott
Published by Putnam
The next gritty, gun-slinging entry in the New York Times-bestselling series, featuring itinerant lawmen Virgil Cole and Everett Hitch.
Territorial Marshals Virgil Cole and Everett Hitch are back in Appaloosa, where their work enforcing the law has been exceptionally quiet. All that is about to change. An ominous storm rolls in, and along with it a band of night riders with a devious scheme, who show up at the Rio Blanco camp, where a three-hundred-foot bridge is under construction.
Appaloosa's Sheriff Sledge Driskill and his deputies are the first to respond, but as the storm grows more threatening, news of troubles at the bridge escalate and the Sheriff and his deputies go missing.
paperback | 9780399171130 | December 30, 2014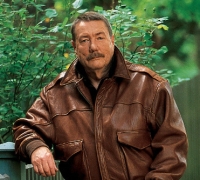 Now Available in Paperbac!
A Jesse Stone Novel